A healthy, alternative pancake recipe from The NatureDoc: Lucinda Miller...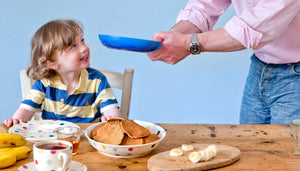 Lucinda Miller is the NatureDoc. She runs a team of UK-wide Nutritional Therapists who specialise in bump to teen nutrition. NatureDoc has also created an online health shop stocking a hand-picked collection of child-friendly supplements, organic baby food, delicious healthy kids' snacks and and lovely paraben-free skincare and bathtime goodies. Look out for Lucinda's first book published in September: The Good Stuff - Nutritious recipes to give your child the best start in life…and make meal times a joy.
Brain Boost Buckwheat Pancakes

A great healthy brain-boosting way to start the day. These buckwheat breakfast pancakes are sure to be wolfed down by your gang! Little will they know they are free-from refined sugar. Buckwheat is naturally gluten free and is bursting with magnesium, which is a very important nutrient for the developing brain.
1/2 teaspoon sea salt (optional)
1 1/4 teaspoons bicarbonate of soda
4 tablespoons butter (melted and cooled)
300ml whole milk 1/2 teaspoon Coconut oil or butter for frying.
Blend all the dry ingredients together in a bowl.
Blend all the wet ingredients together in a separate bowl.
Mix the dry and wet ingredients together and stand for 5-10 minutes.
Heat a non-stick frying pan to a medium to hot temperature.  Lightly coat the pan with some coconut oil or butter or ghee.  Pour enough batter to make a circular pancake about 5cm in diameter.
As soon as the batter bubbles, flip over and cook the other side briefly.
Serve warm with fresh blueberries, berries or sliced banana and maple syrup.

Buy buckwheat flour, spelt flour and from Waitrose, Ocado or Holland & Barrett. You can use light muscovado sugar if you cannot find coconut sugar.

Allergen Swaps:  Dairy Free: Swap milk and yoghurt for oat milk, coconut or almond milk and coconut yoghurt. Butter swap to dairy free spread.
Gluten Free: Swap spelt flour to gluten-free plain flour
Egg Free: Use 2 tablespoons egg replacer mixed into water as per the instructions on your packet.
Leave a comment
Comments will be reviewed before being shared with the community
---
Also in Pink Lining Hub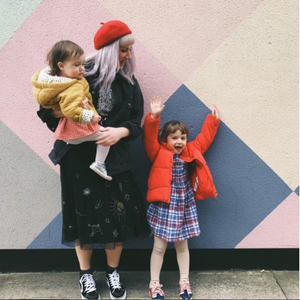 With London Fashion Week starting today, it got us thinking about parents fashion. There are a lot of misconceptions out there that once you become a parent, all sense of style goes out of the window and is replaced by practicality. But why can't there be both?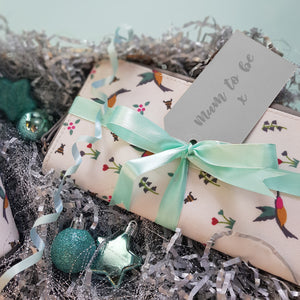 Our Mum to be Presents are the perfect gift for a Mum to be. There may be some morning sickness, there may be swollen ankles, or a strange desire to eat pickles with ice cream, BUT there are also Mums to be presents. Read our blog post to find the perfect present for a Mum to be.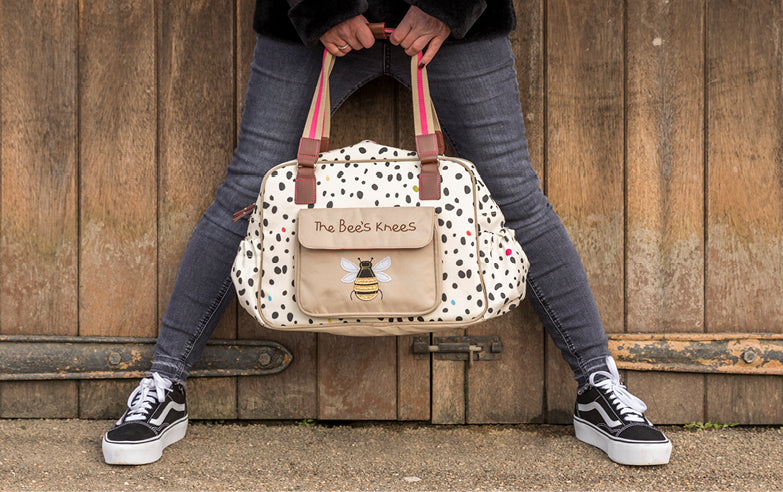 Hi, Lovely to Meet you!
Sign up to our newsletter to keep up-to-date with all our exciting new products, news and offers!
Liquid error (layout/theme line 168): Could not find asset snippets/booster-message.liquid